You can adjust or edit your debts in the FPU Baby Steps tracker in the web version of Ramsey+ or FPU by following the steps below:
Sign into your account at ramseyplus.com
On the left-hand side navigation menu, locate "My Money" and select that tab.
In the drop-down options that appear at this point, select the option that reads "Track"
There will then be a dropdown arrow that appears next to the hexagon emblem that displays the current baby step.
Select this dropdown arrow, then select the hexagon emblem that shows "2"
You should then see a screen that looks like the picture below: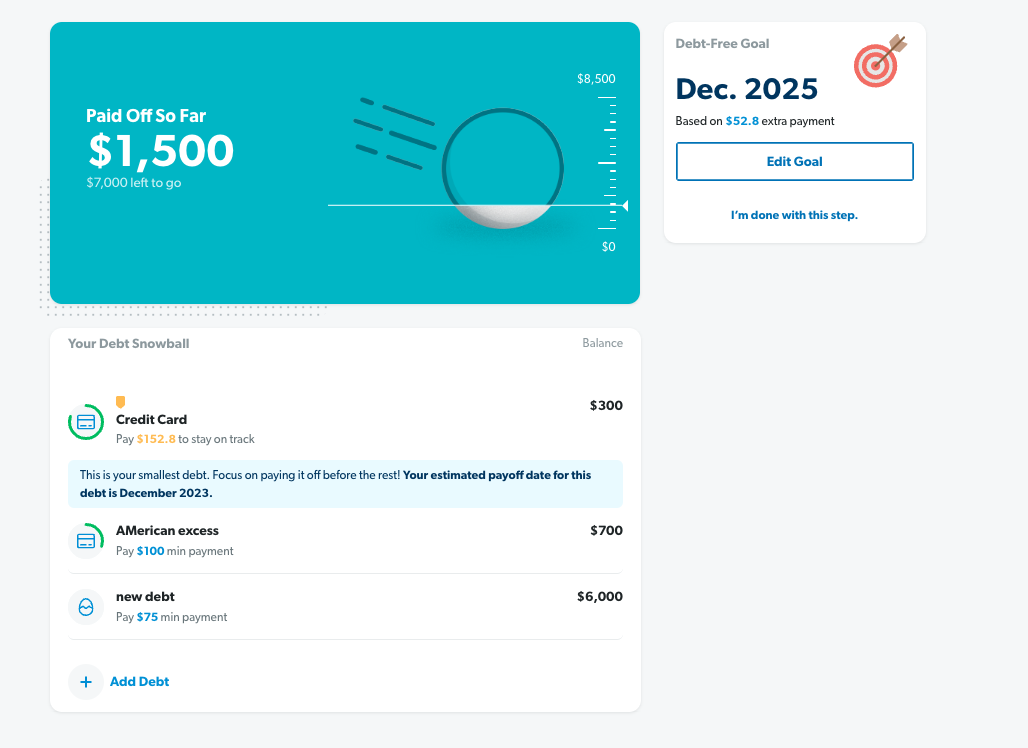 Here, you can click directly on any of the debts that you would like to update or delete and you will be able to do that in the window that pops up when the debt is selected, see what that will look like in the screenshot below: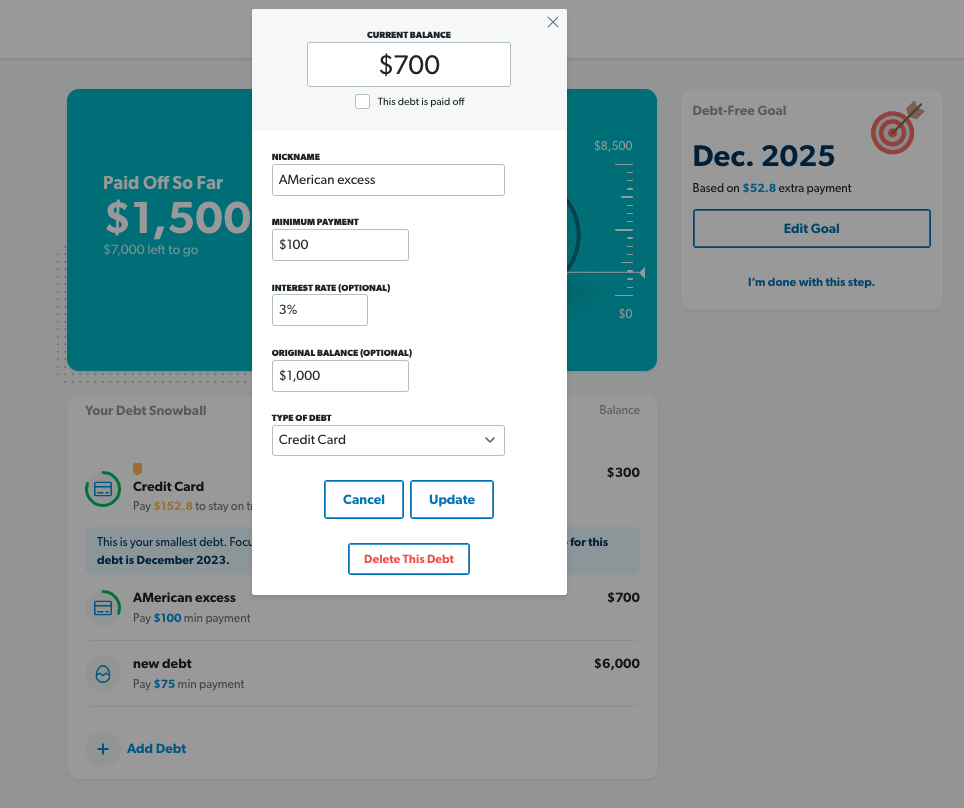 **If you need to change details on multiple debts, you will follow the same process of editing for each debt that you want to change.


NOTE: After you have made any changes to the information on the debt make sure to save those changes by hitting "Update" when you are done!
If you are a Ramsey+ user with access to the FP App, then here is how you do this In the Baby Steps tracker on the Financial Peace app:
Click on the debt you'd like to edit or remove
Click the Edit option in the upper right corner
To edit the debt and save the changes, make the changes to the information in the fields provided, then find and select the "Update" button to save the changes that you made!
To delete the debt completely click "Delete Debt" at the bottom of the debt detail window that appears. You will get a pop-up window asking you to confirm. Click "Delete"
If you paid off a debt and want to mark it as paid off, check out that article HERE.
Way to go tracking your debts and keeping the snowball rolling!